Waterproof DryPak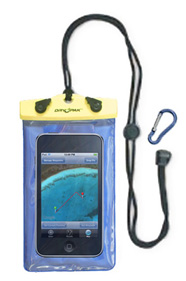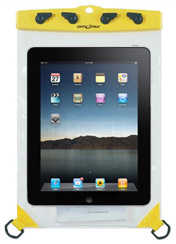 Now you can take the SailTimer functions aboard on your iPhone, iPod Touch or new iPad
without worrying about water and spray.
You can even use the touch-screen through the waterproof protective bag.
iPhone size includes lanyard and carabineer clip. iPad size includes tie-down loops.
$31.99 US for small size, $41.99 large size, with next-day shipping.
Add to Cart: smaller DryPak for iPhone/iPod Touch or larger DryPak for all iPad versions
Then: Checkout
Free shipping in North America: On the page where you enter your shipping address, select the shipping option with $0 cost.
| | | |
| --- | --- | --- |
| | Purchases are made on secure SSL servers through banking gateways authorized by VISA and MasterCard. You will have a choice of airmail or courier. We can ship to any country. | |
Copyright 2005-2012 (c) SailTimer Inc.